A country estate in the hills of Mijas, on the coast of Andalusia
This rural estate, sits nestled just below the charming little white village of Mijas and is only a 10 minute drive away from the beautiful coast with its many beaches and excellent fish restaurants and tapas bars.
The finca is entered through an iron gate, opening to 3,4 acres of lush vegetation including citrus and avocado trees as well as an opulence of bougainvillea and orleander bushes blooming at all times of the year. The property has been a cherished home for the owner's family for over 45 years. The well-furnished property has had an extensive renovation recently, the two pools and three tennis courts are in excellent condition. Besides the main villa, there are four individual houses, each with its own special charm and with plenty of privacy. The property can also be rented as a whole for larger groups.
Organic agriculture has been central to the workings of the ranch since the beginning and provides for delicious fruits and vegetables. There is an abundance of orange, tangerine and lemon trees, as well as avocado, fig, almond, pomegranate and of course beautiful gnarly old olive trees. Happy corn fed chicken produce very tasty, organic eggs. Depending on the season, our guests will have a basket of delicious home grown produce waiting for them.
The village of Mijas was established in the 16th century, it is famous for its white washed houses and lovely cobblestone streets, for beautiful handicrafts and the community of local artists. The church and historic bull ring are worth a visit and well-cared-for donkeys are available for a ride.
Malaga is a 20 minute drive away, as is Marbella in the other direction. Malaga offers a number of excellent museums and a cathedral and market hall that should not be missed. Marbella has an impressive yacht harbor, as well as a charming old town with outstanding restaurants and shops. A number of high class golf courses are located in the area, and day trips to the historic towns of Granada and Rhonda or even Sevilla and Cordoba are always an option. For children there are the added attractions of a progressive and fun zoo and a water park nearby.
Back at Las Brisas you can take a swim, play a round of tennis or just relax and drink in the the panoramic rural views from the village of Mijas all the way down to the Mediterranean Sea. The peacocks may stop by to keep you company.
Villa Las Brisas
The villa has 4 double bedrooms and is located on the highest level of the ranch. The beautiful terrace offers amazing views of the coastline and the ponds with Koi fish and an ancient olive tree provide for instant relaxation...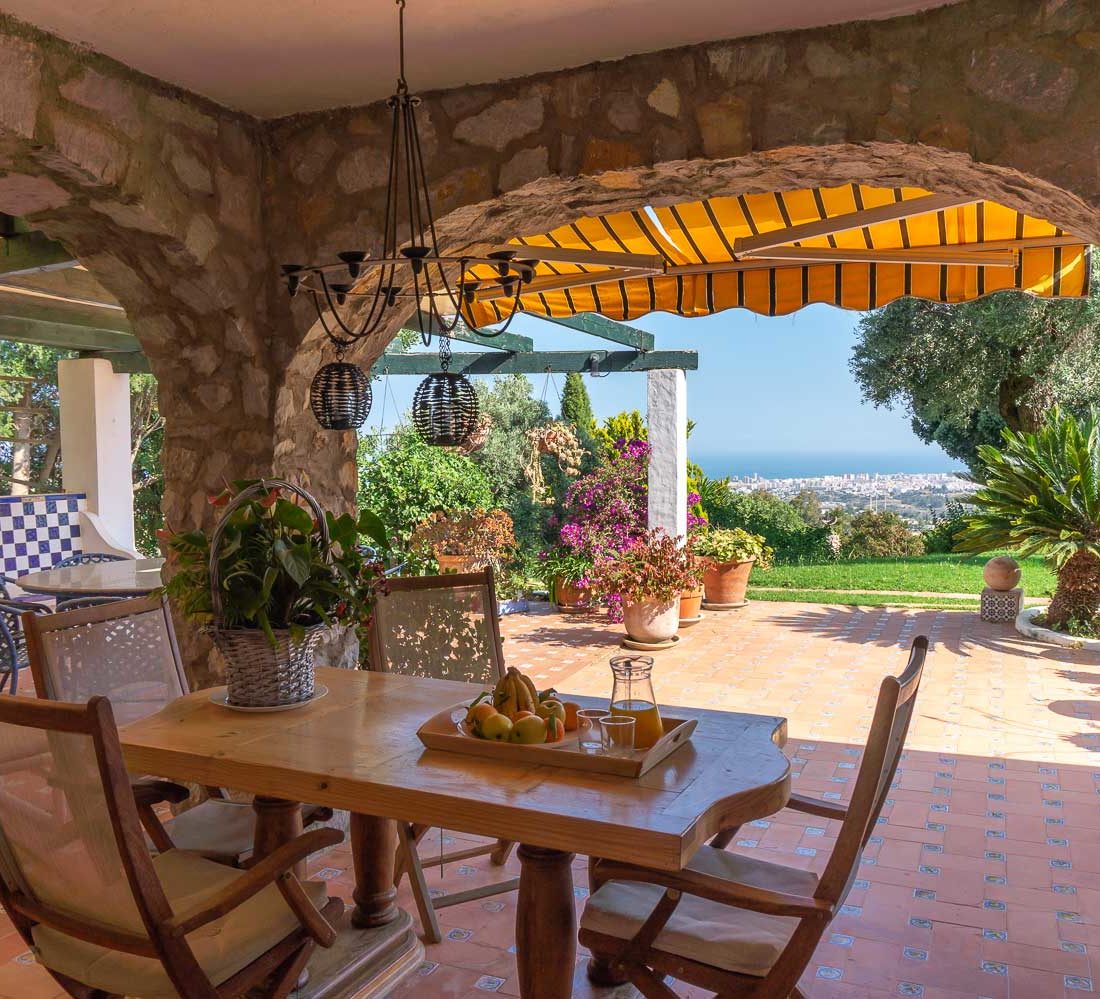 200
House Sqm

8
Persons

4
Bedrooms

3
Bathrooms
Casa Napsu
This old farmhouse was completely rebuilt in the 1970s without loosing any of its original charm. The ground level has a living room, dining area and a kitchen that all connect to the lovely front terrace...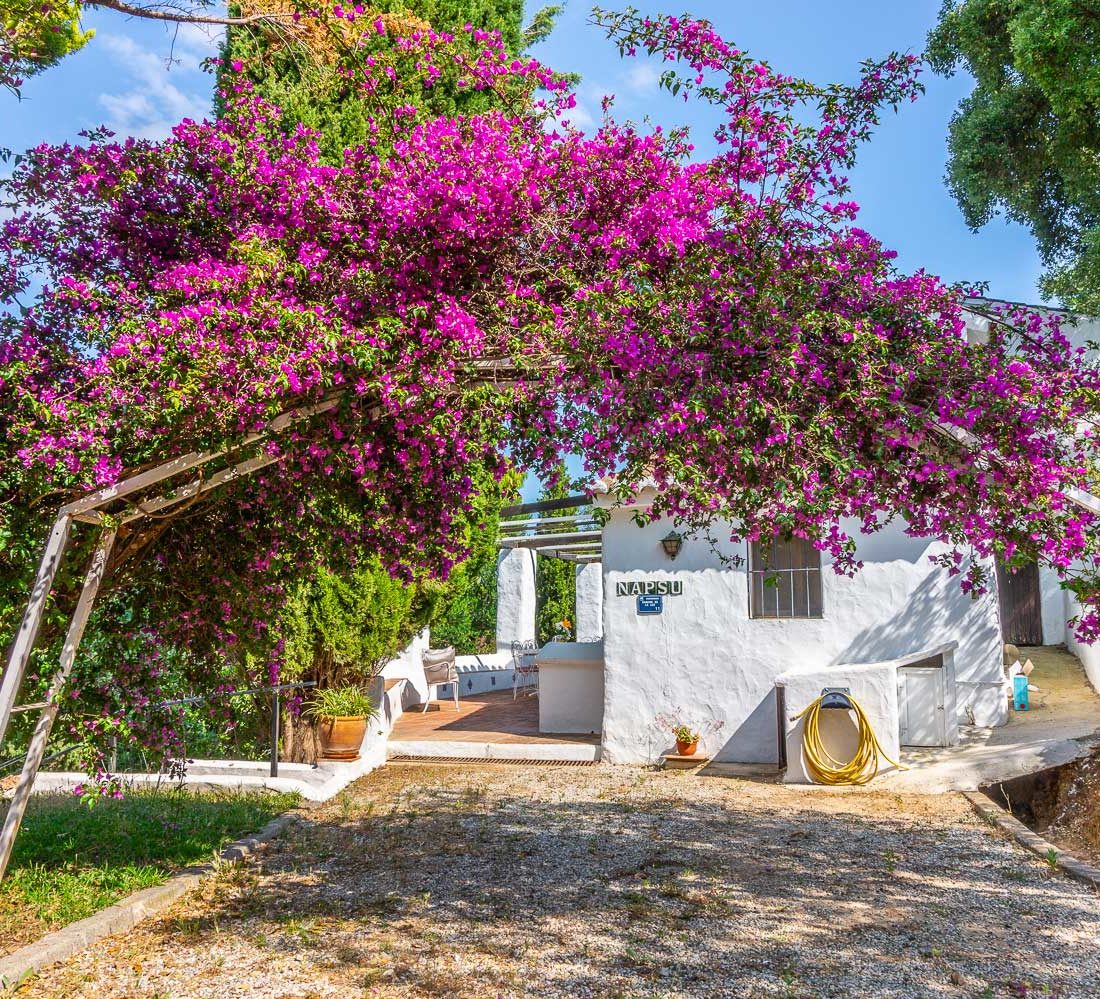 80
House Sqm

4
Persons

2
Bedrooms

2
Bathrooms
Casa Pia
Casa Pia has a stunning view of the coast as well as the village of Mijas, the lower level property includes three bedrooms and three bathrooms that all flow out into a spacious, light and airy dining and lounge area...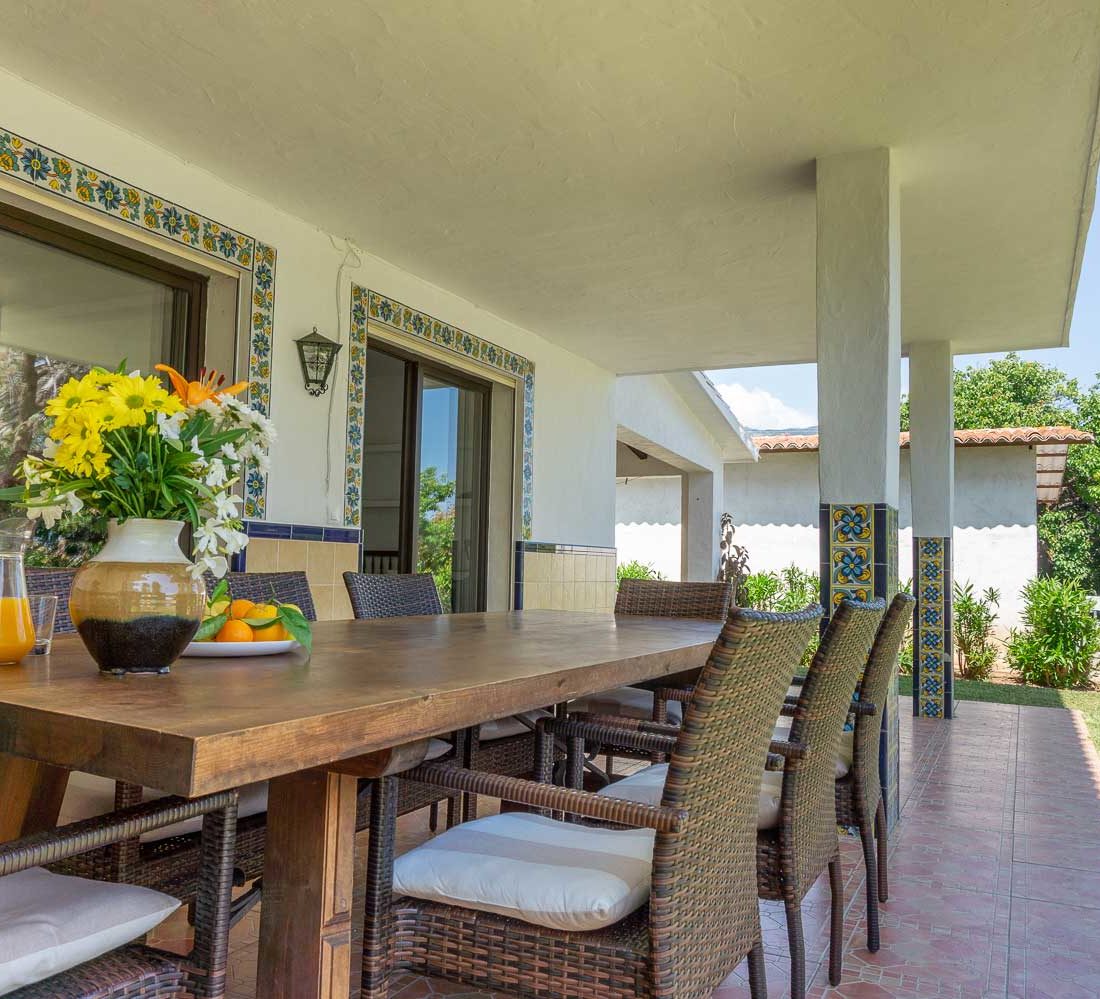 100
House Sqm

6
Persons

3
Bedrooms

3
Bathrooms
Casa Katja 1 & 2
Katja 1 and 2 - each unit has a large bedroom with an en-suite bathroom, a guest bathroom, a fully equipped kitchen with opens up to the living/dining area and a terrace with a fabulous view...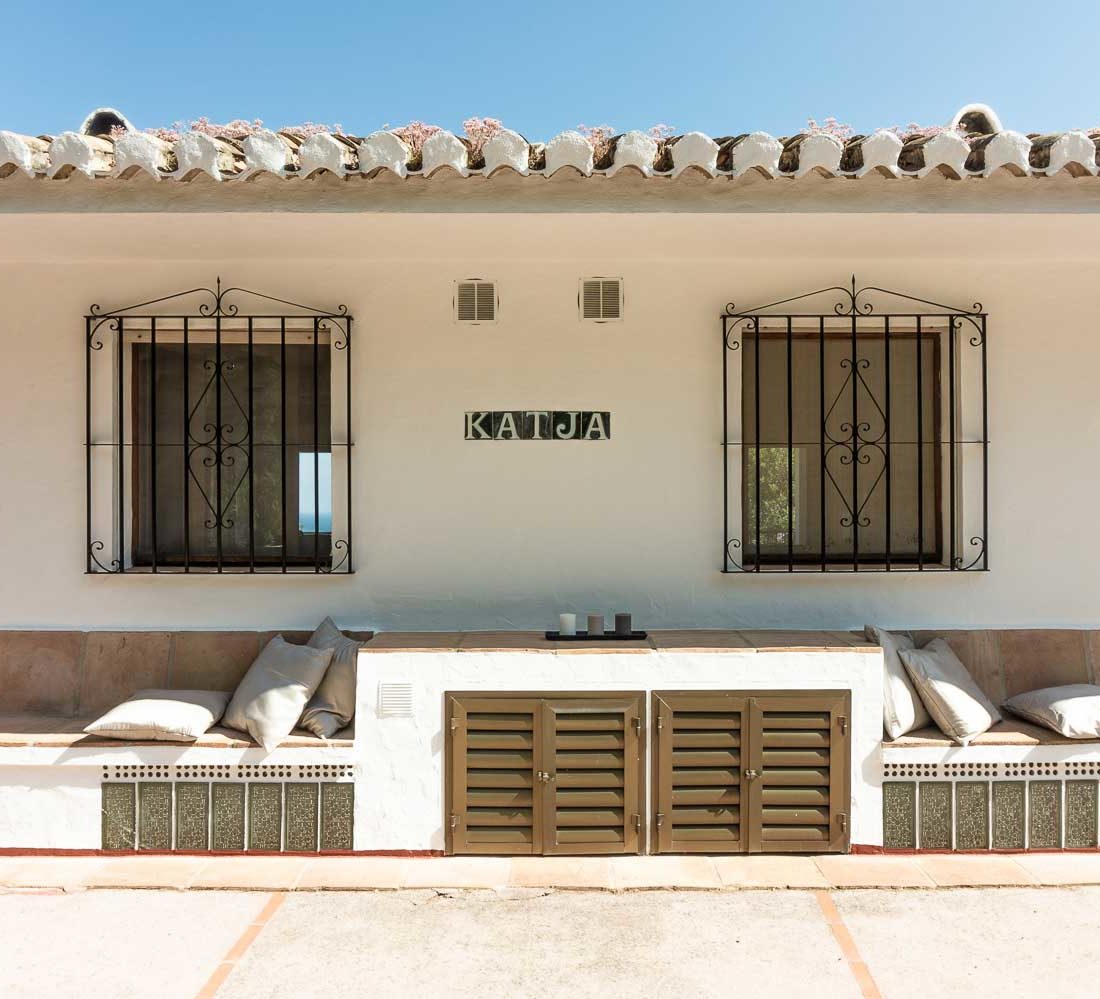 45
House Sqm

2
Persons

1
Bedrooms

2
Bathrooms
Casa Luisa
This romantic cottage is comfortable and airy with its open plan design. Located about 50 meters from the main villa and near the upper pool and tennis court, it offers complete privacy and is perfect for a couple...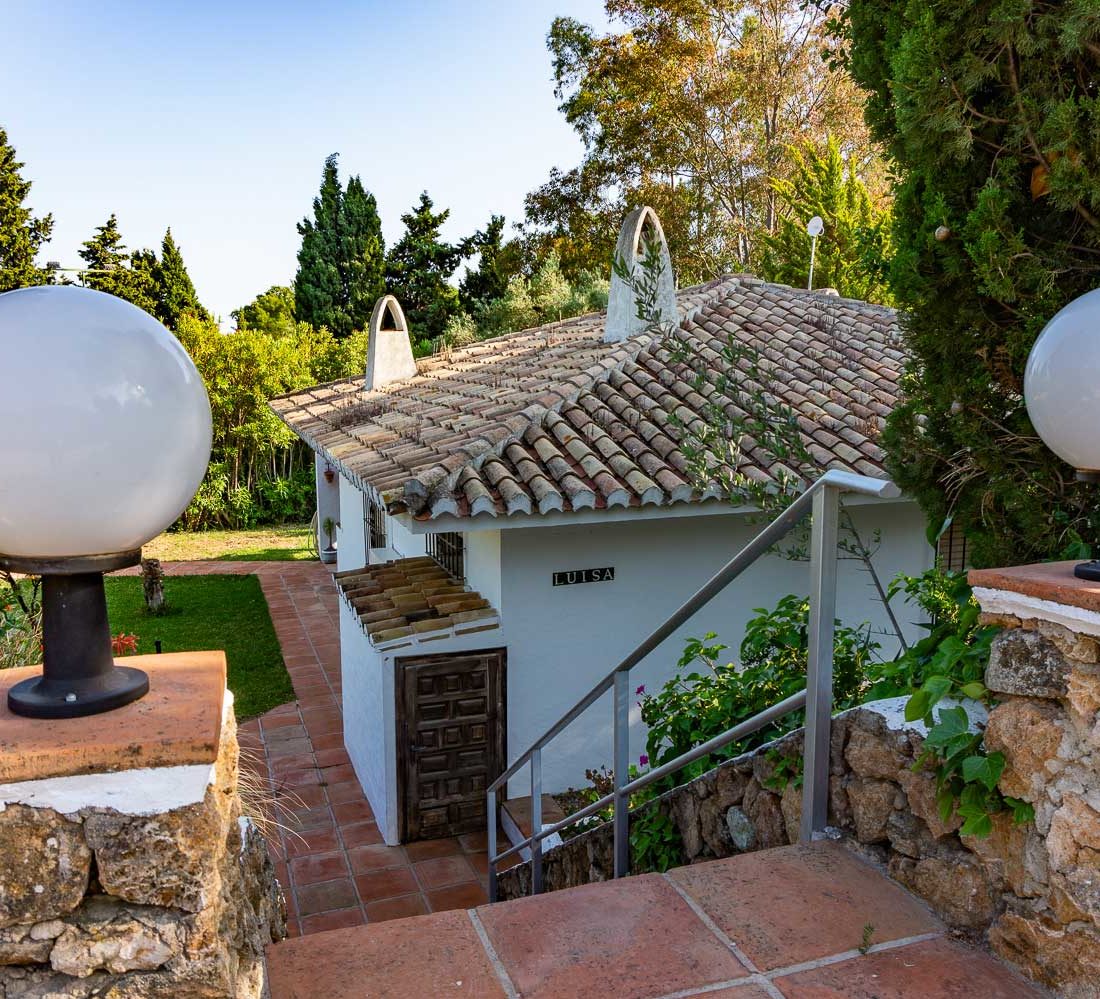 50
House Sqm

3
Persons

1
Bedrooms

1
Bathrooms
PROPERTY FACILITIES
Las Brisas Photo Gallery